Tracy City Branch

"Sewanee Mining Company"

of the

Nashville, Chattanooga & St. Louis Railway Monteagle, Tennessee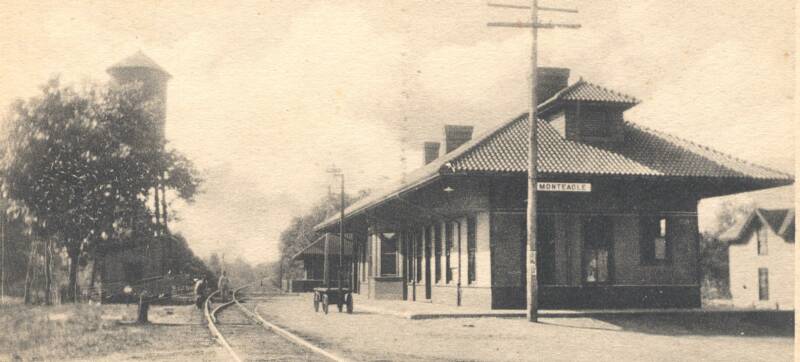 The passenger depot at Monteagle, Tennessee, about 15 miles north of South Pittsburg, was one of several depots built along a branch-line, known as the Tracy City Branch, that eventually extended as far as Palmer, Tennessee. Built in the 1850s by the Sewanee Mining Company, the branch railroad was purchased by the Nashville, Chattanooga & St. Louis Railway before the turn of the century. The new owners built the depot pictured above around 1909. The branch railroad, which branched off of the main-line at Cowan, Tennessee near the north end of the Cumberland Tunnel, was completely abandoned in the 1980s. Today, only parts of the rail-bed and some bridges still exist as evidence of the line. Before the extension of the railroad to Palmer, a turntable (roundhouse) was used at Tracy City for turning the locomotive around for its return trip down the mountain.  

                                                                                Photograph Courtesy, Dennis Lambert

To Begin Tour of Sequatchie Valley Railroad -