The South Pittsburg Historic Preservation Society Appreciation Dinner for 2005

at

South Pittsburg Senior Center

Tuesday, October 4, 2005

The South Pittsburg Historic Preservation Society, Inc. held its annual Appreciation Dinner on Tuesday evening, October 4, 2005 at the South Pittsburg Senior Center on Elm Avenue. This event is sponsored by the Society each year to show appreciation to all those who have helped us in our preservation efforts.

Featuring dozens of covered dishes with some of the best homemade food in the South, which was cooked by several members of the Society, this year's event had at least 75 people in attendance. Opening the event, Society Chairman, Bob Hookey, spoke to the crowd about what the Society has accomplished with their help and what we hope to accomplish in the very near future.

Following Hookey, Society secretary, Carolyn Millhiser previewed the program, which was followed by Mark Kelly said grace before everyone formed two long lines for their turn to fill their plates with some good food. Everything from fried chicken and ham to baked beans and cornbread was available to suit everyone's individual taste. In addition, several varieties of cakes and pies were served for desert. Both sweet and non-sweet iced tea were the drinks of choice at this year's dinner.     

The night was made extra special when it was capped off with the showing of an eight minute documentary detailing the infamous 1927 Christmas night shootout that happened in downtown South Pittsburg. The short film, which was edited and produced by John Lynch, Director of Marketing Technology at Middle Tennessee State University in Murfreesboro, Tennessee, also incorporated several vintage and recent images of South Pittsburg, which were mostly furnished by Society members.

In addition to good narration throughout the film, short clips of the presentation given about that fateful night by Dr. Barbara S. Haskew and Dr. Robert B. Jones, both also with MTSU, were also used in the film. This event was sponsored by the Society on September 11, 2005. The film short will be shown on the MTSU public access channel and another Nashville station later this year. Plans are in the  works for this film to be avaiable on DVD at the 2006 Cornbread Festival.

The dinner lasted about two hours. Some of those in attendance were: Marion County Circuit Judge Rusty Graham, State Representative Bill Harmon, Marion County Sherriff Bo Burnett, Marion County Mayor Howell Moss, J.D. & Camille Loyd, Barbara S. & Jerre Haskew, Jim & Wanda Gentry, Ed & Lou Fuller along with dozens of others.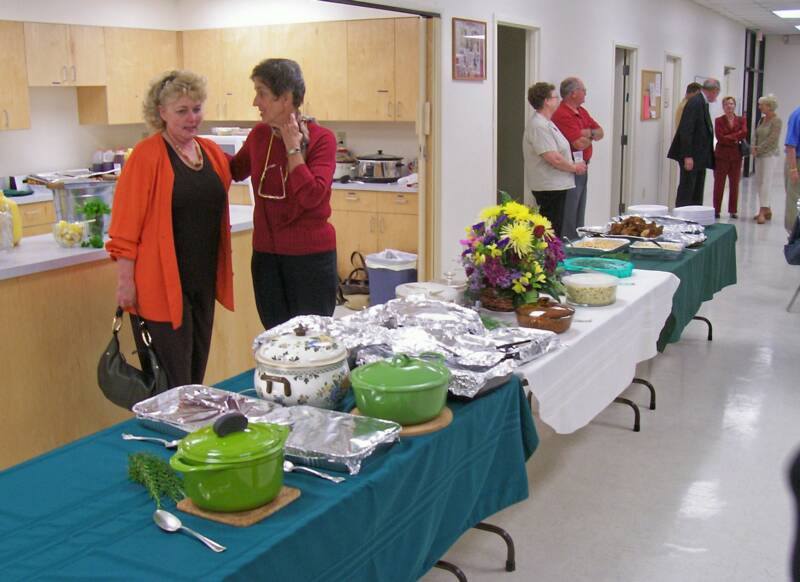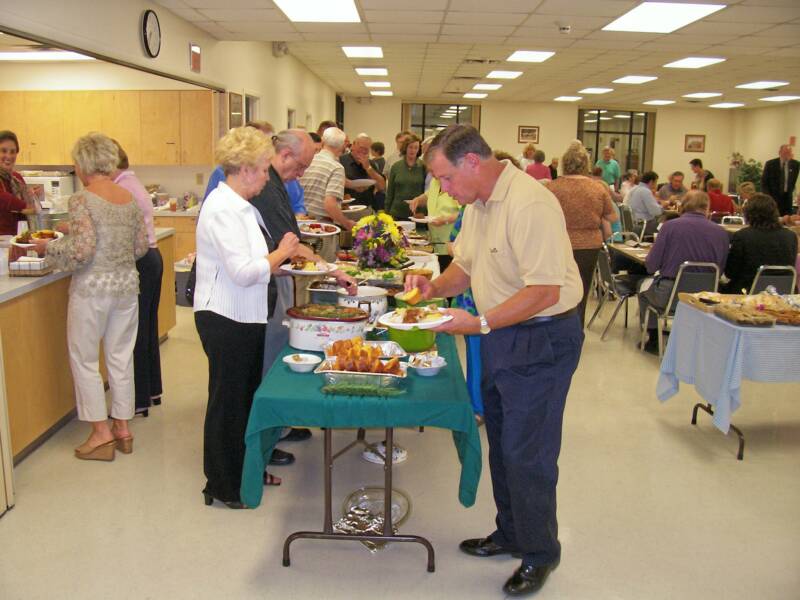 Marion County, Tennessee Mayor, Howell Moss, a supporter of the South Pittsburg Historic Preservation Society's preservation efforts, fills his plate full of some of the best homemade food in the South at the SPHPS' Appreciation Dinner on October 4, 2005. This annual event is sponsored by the Society to show appreciation to those who have helped in our work around South Pittsburg, Tennessee. Our Society would not be anything without the support of people like Moss and all others.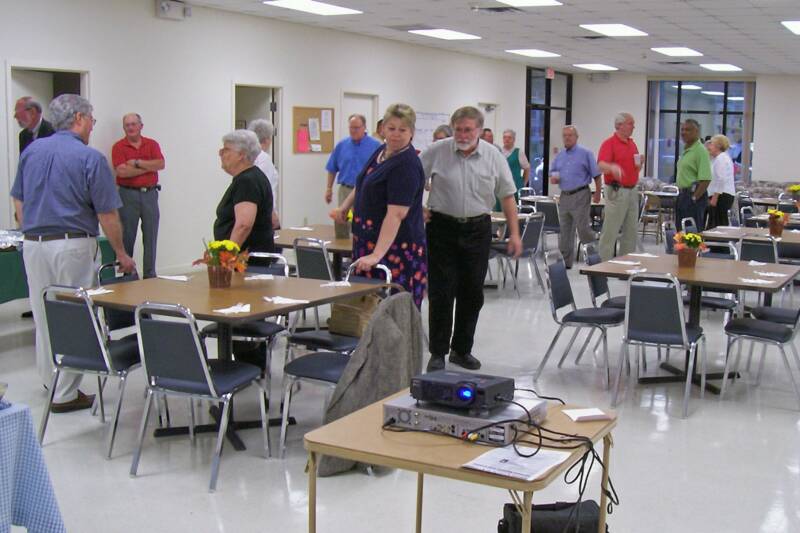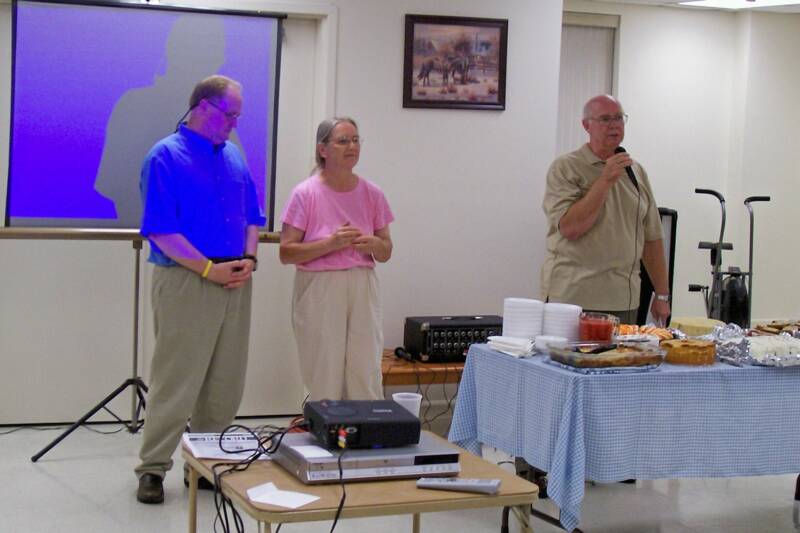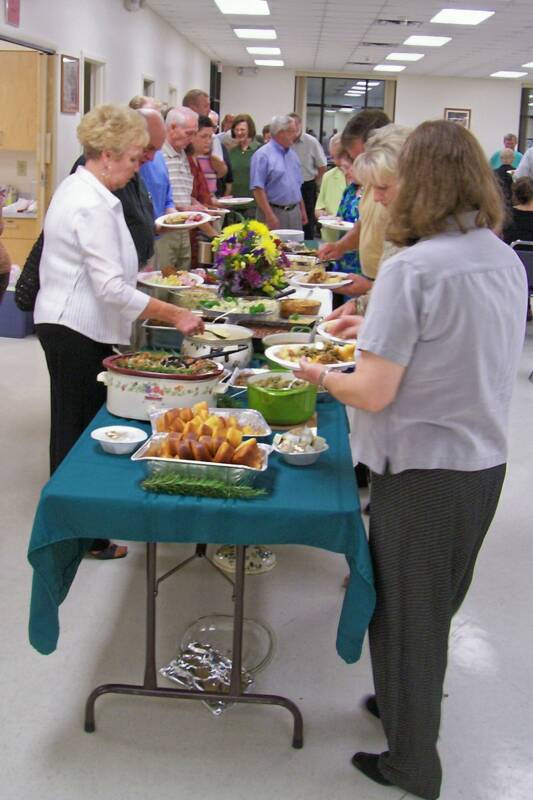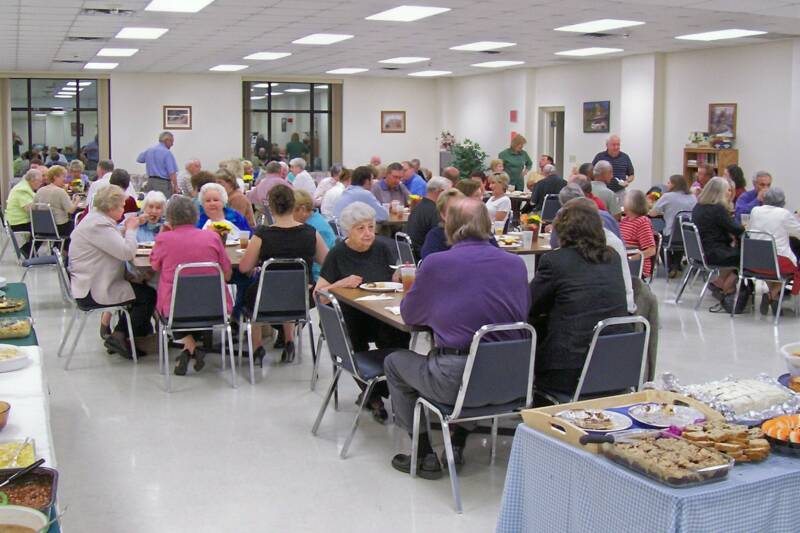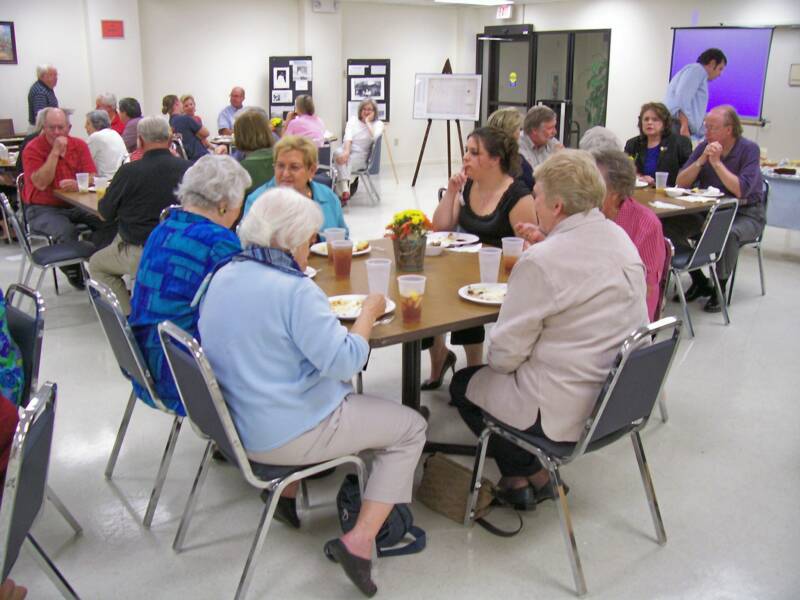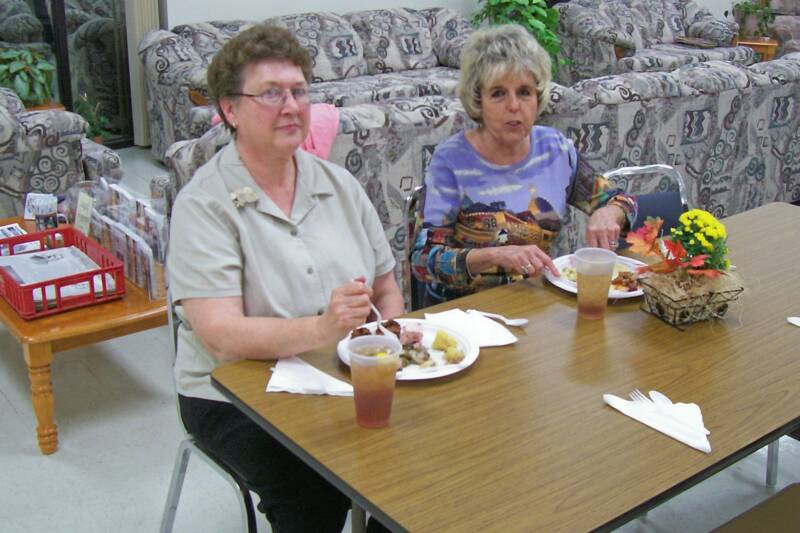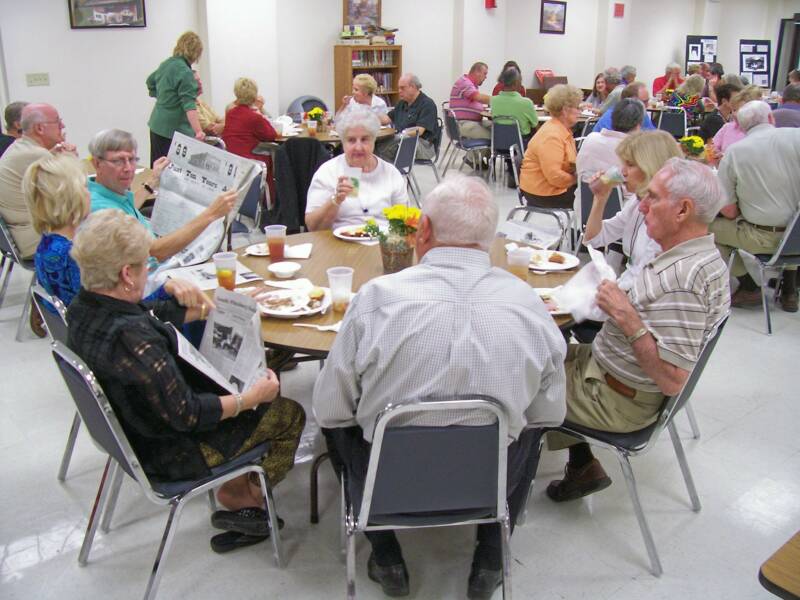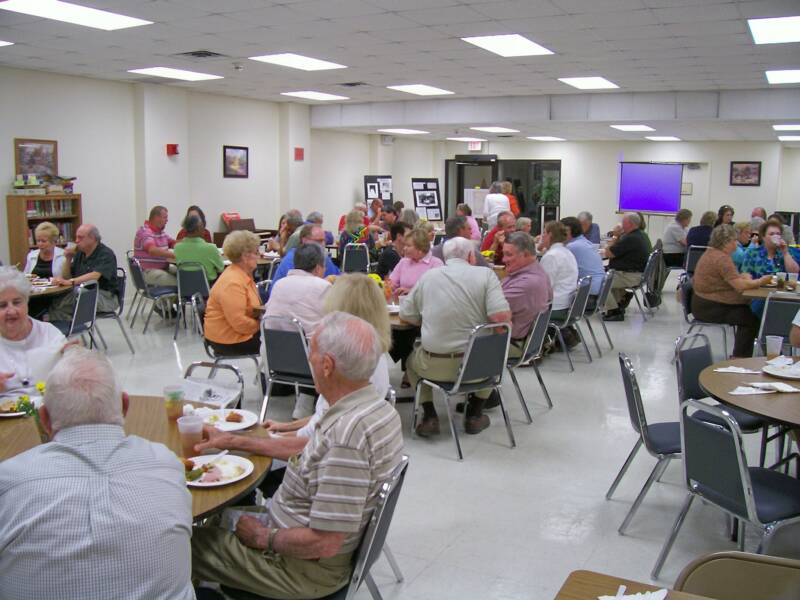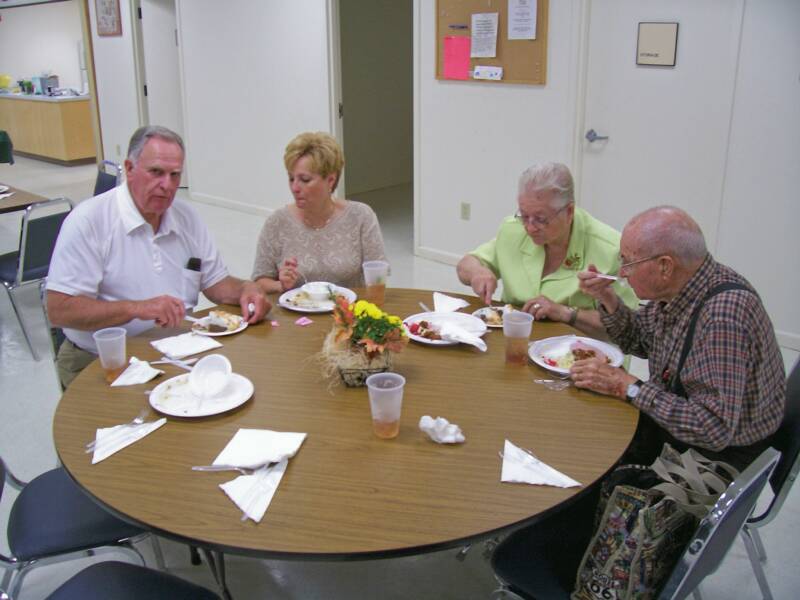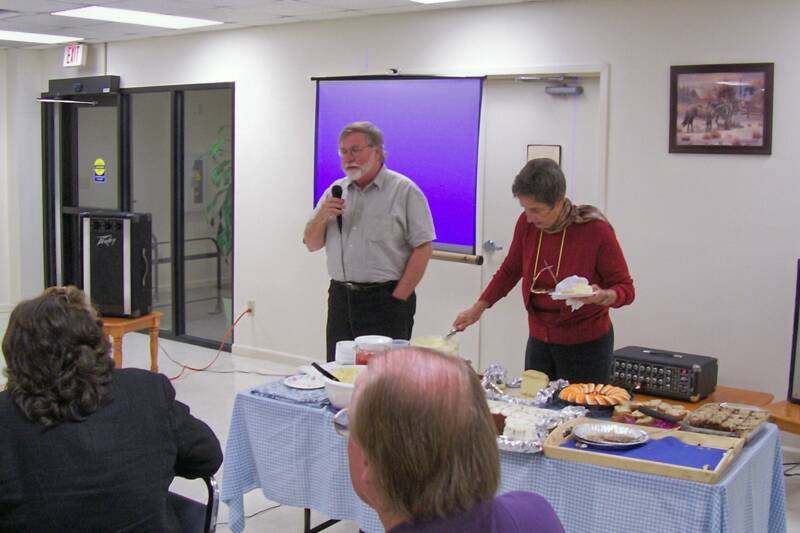 Society members, Jennie Sholze and Doris Durham, stand ready at the food tables.

Prior to the dinner, many in attendance socialized and got to know each other.

Society chairman, Bob Hookey, speaks on the microphone as Carolyn Millhiser and Mark Kelly await their turn.

The food lines are long as each awaited their turn to help themselves to some great food.

Eating and socializing was enjoyed by all at the 2005 Appreciation Dinner.

At least 75 guests attended the 2005 Appreciation Dinner held in their honor.

Society members, Barbara Clepper and Patsy Sherrill seem to be enjoying their meal.

More socializing during the dinner!

Another view of those in attendance of the 2005 SPHPS' Appreciation Dinner.

Left to Right: Lawrence Roberts, Ann Walker, Helen & Howard Horn were a few of those who attended the 2005 Appreciation Dinner.  

John Lynch gives a short talk about his eight minute documentary detailing the infamous 1927 Christmas night shootout in South Pittsburg as Doris Durham goes for some more desert.