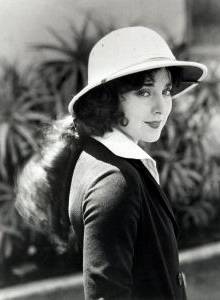 Jobyna was born in South Pittsburg, Tennessee on November 21, 1899. At the age of nine she gave her first stage performance playing the "Prince" in the school play "Cinderella" during the grand opening ceremony for the Wilson Theatre/Opera House in downtown South Pittsburg in 1909.

    Around 1915, Jobyna attended acting school in New York and later danced chorus and sang in Broadway theatrical productions. She also made her debut in motion pictures while in New York and co-starred in the first Marx Brothers' film, "Humor Risk".

    Jobyna traveled to California in late 1921 where she played extras for a while before landing the role of leading lady in 1923 to comedian Harold Lloyd of silent-film-fame. She later played the part of  "Sylvia Lewis" in the motion picture "Wings", which starred Jobyna's future husband, Richard Arlen. The film was the first to ever receive an Oscar film award.

    After marrying Arlen in 1927, Jobyna began to wind down her acting career and made her last film appearance in 1931. In 1933, she became a mother after the birth of the Arlen's son that May.

    Jobyna appeared in over 100 films during her acting career. She died in Los Angeles, California, January 22, 1967 from complications of pneumonia.

Jobyna Ralston Day

Sunday, November 21, 2004

    The Jobyna Lancaster Ralston-Arlen Birthplace of marker was officially dedicated on Sunday, November 21, 2004, the 105th anniversary of her birth. Despite being a rainy and dreary day, 47 people braved the weather to witness the historic event. Originally scheduled to take place in front of 324 S. Cedar Avenue, near where Ralston was born in 1899, it was decided to move event into the Senior Center building on Elm Avenue, which is on the backside of the block from the Cedar Avenue address.

    The dedication of the Tennessee Historic Commission marker, which was paid for through private donations, and the showing of the silent film, "Hot Water" after were enjoyed by all with some guest traveling in from as far as Signal Mountain, Soddy Daisy and McMinnville, Tennessee. Officials speaking at the event were Marion County Mayor Howell Moss, Marion County Road Commissioner John Graham, South Pittsburg Mayor Bob Sherrill and City Commissioner Bill Stuart. South Pittsburg Historic Preservation Society Chairman Bob Hookey emceed the event with Dennis Lambert telling of the history of Jobyna and her legacy.

    Mayor Bob Sherrill read aloud the city proclamation declaring the day officially as Jobyna Lancaster Ralston-Arlen Day.  Bob Hookey presented certificates of appreciation to marker contributors. Rick Arlen, Jobyna's son, was invited to do the unveiling, but unable to attend due to health issues making it difficult to the travel from California where he and his wife, Mary, reside. In a letter Mr. Arlen asked that Dennis Lambert do the unveiling in his place. With the assistance of Bob Hookey, the marker was unveiled to the public for the first time since its arrival in July 2004.

    Following the event, the silent comedy, "Hot Water," starring world renowned silent comedian Harold Lloyd with Jobyna Ralston as his leading lady, was shown on a large screen television to more than 30 visitors who stayed for the hour-long comedy. The guest laughed and seemed to really enjoy the movie. Popcorn, Coca-Cola and other treats were served during the two-hour dedication.

    A short news clip about the ceremony was broadcast on Channel 9 WTVC that evening. Newspapers covering the event were Faye Glass with the North Jackson Progress and Mark Kelly with the South Pittsburg Hustler.

    The Society thanks all contributors to the purchase of the marker and dedication ceremony. Without you Jobyna's legacy would likely have faded into obscurity.  Now she will be remembered for generations to come. 

Signed:

Marker Dedication Committee Members,

Dennis Lambert

Bob Hookey

Carolyn Millhiser

Cheri Horn   

Jobyna Marker Officially Dedicated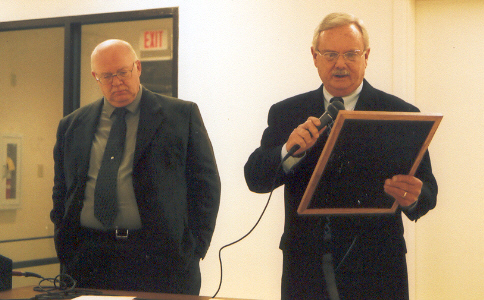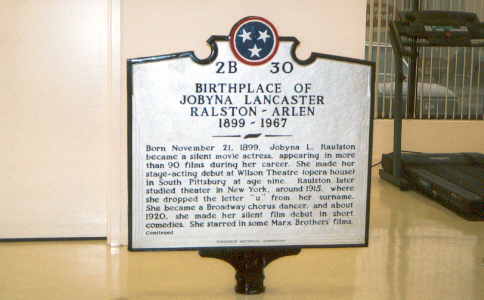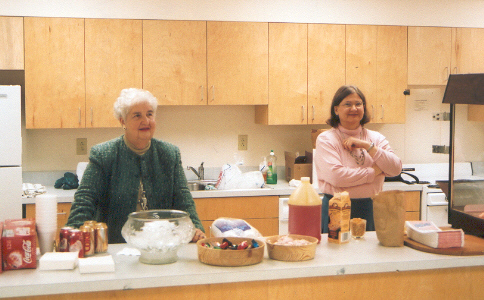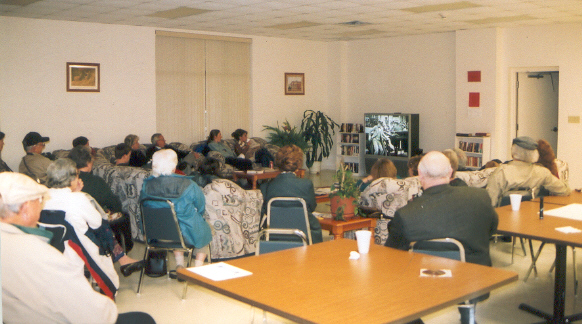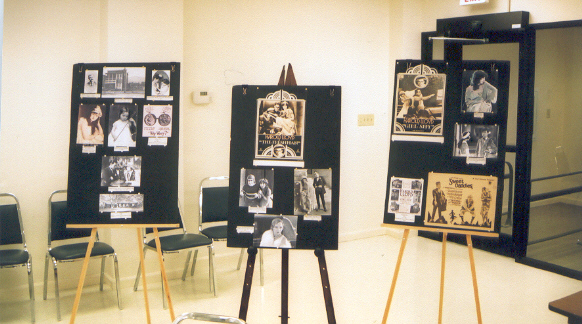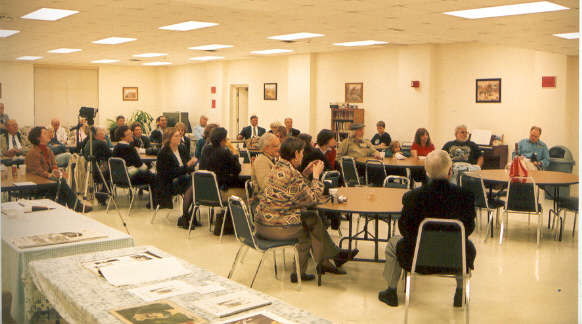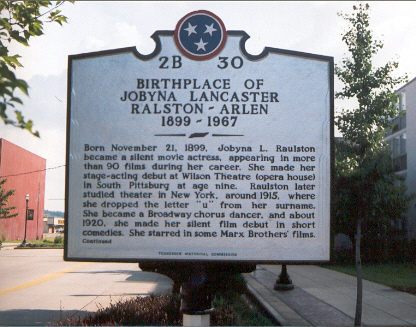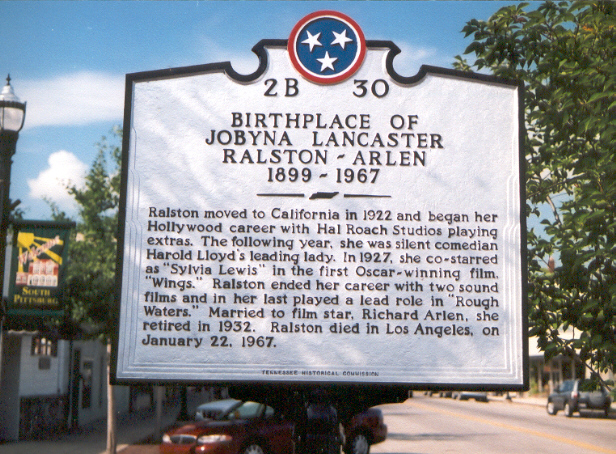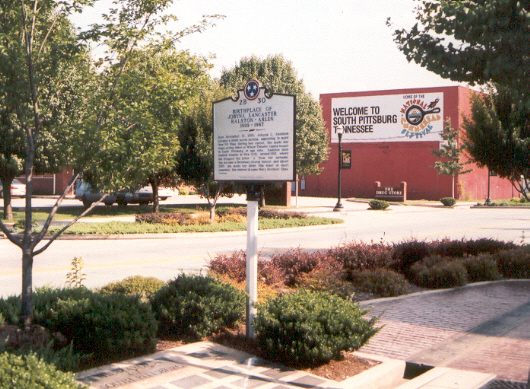 Bob Hookey, Society chairman, with Bob Sherrill, South Pittsburg mayor. The mayor reads Jobyna day proclamation.

Jobyna Lancaster Ralston-Arlen marker shortly after unveiling. The two-sided marker has text continuing on opposite side. 

Helen Clay and Cheri Horn stand ready to serve refreshments during ceremony and movie. 

Nearly fifty guest attended the Jobyna marker dedication. Jobyna memorabilia was displayed on table nearby.

Jobyna Ralston memorabilia displayed during the dedication were set up by Carolyn Millhiser using items from Dennis Lambert collection.

Guest enjoy silent comedy, "Hot Water, on big screen television at South Pittsburg Senior Center. This Harold Lloyd film with Jobyna as leading lady was released in 1924.

Pictures of side one and two of Jobyna marker at 324 S. Cedar Avenue in downtown South Pittsburg, Tennessee, July 8, 2004. The marker arrived from the state that day and erected long enough to take photos. Bob Hookey and Dennis Lambert set the marker permanently, Monday, November 22, 2004.

Jobyna Lancaster Ralston-Arlen historic marker  

This page was last updated: April 19, 2011
Page built November 2004, Counter added December 25, 2008

Guestbook added January 25, 2010

Film clip from "Sheer Luck," released 1931, starring Nick Stuart and Jobyna Ralston. This was Jobyna's last film and a "talkie." Here's a rare opportunity to hear Jobyna speak with a clear voice.  Click arrow to start clip. Double click on screen to enlarge!

Erroneous Internet reports say Jobyna retired from acting due to a speaking lisp, but these reports are wrong!!! She spoke fine and retired to be a devoted wife and mother. You can clearly hear her pronounce the "SS" in the word Princess and "S" in other words.

From copyrighted film, please do not copy clip!

Please Sign Guest Book!

See short film clip at bottom of page!