Princess Theatre Progress Pictures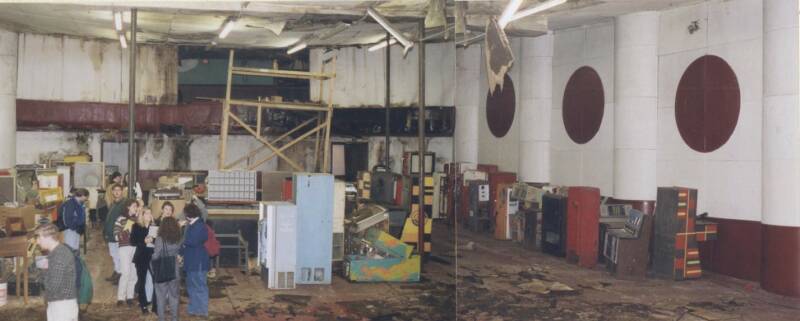 In the above two photographs show the Princess Thetare interior in 1998 before the roof collapsed. The top view shows the stage area while the lower view shows the balcony and front entrance. Architectural students of the University of Tennessee at Knoxville made the pictures for presentation to the City Commission of South Pittsburg in the beginning effort to preserve the historic structure. Photographs courtesy, Sparkman & Associates Architects, Inc.

Pictured above are four views showing the interior of the Princess Theatre in April 2000. The City of South Pittsburg, Tennessee acquired ownership of the historic building in 1999 to save the structure from being razed for a parking lot. A leaking roof over several years caused catastrophic roof damage and failure after wood roof rafters rotted from the water damage and eventually gave way. Pictured upper left is the balcony and roof after collapse with small Bobcat tractor clearing debris. Upper right shows the interior north wall. Above lower left picture shows a closeup of damaged balcony while the above lower right picture shows the stage area.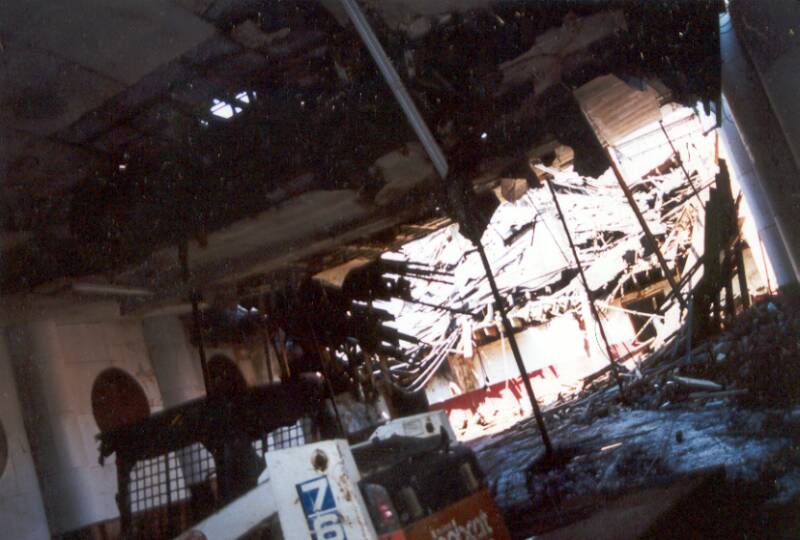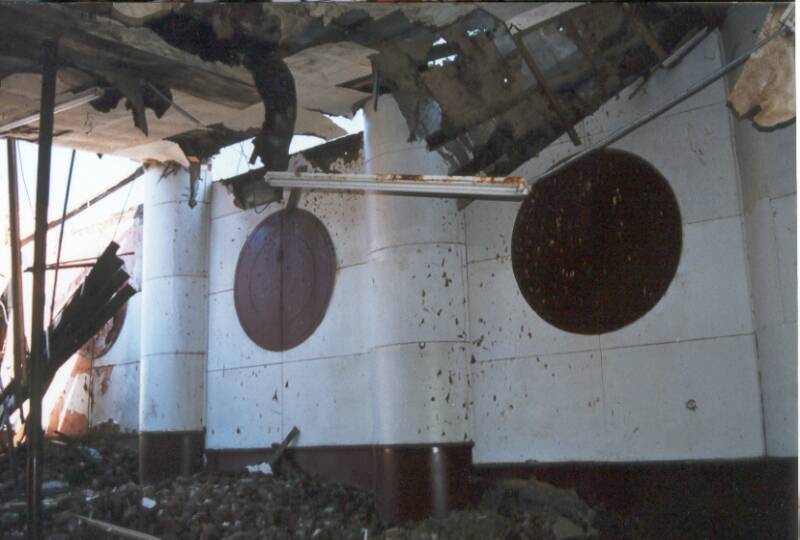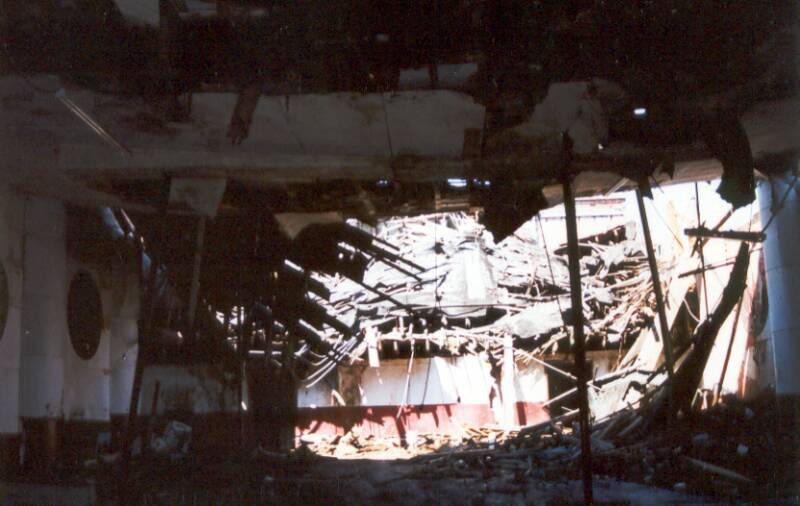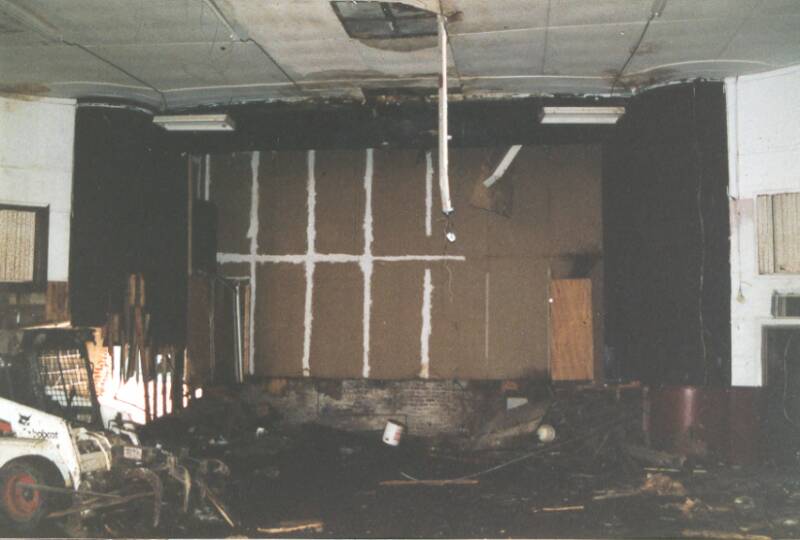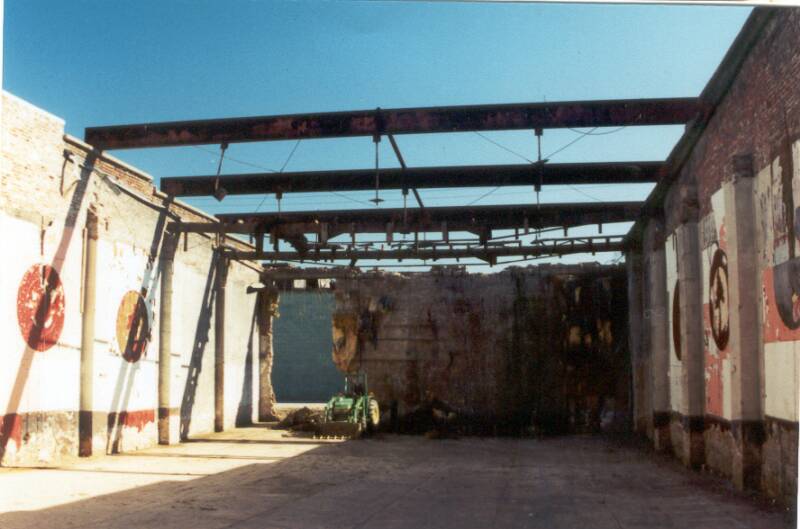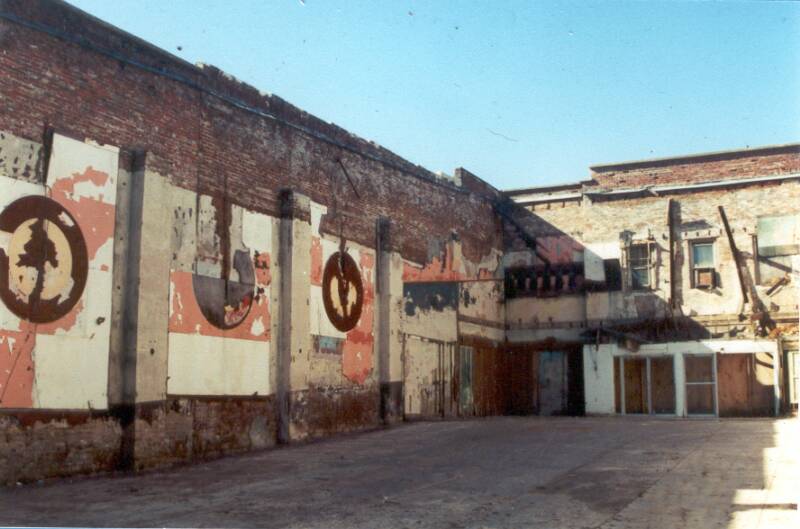 Pictured above are two views showing the interior of the Princess Theatre after it has been cleaned up in summer of 2000. The left picture is looking towards the front entrance while the right picture shows the rear of the building where the stage and screen once stood. The above lower two photos made by Beenea Hyatt in December 2000 shows the reconstruction of the north side brick wall by contract workers. This wall had separated and was leaning to a point that it had to be rebuilt.