South Pittsburg, Tennessee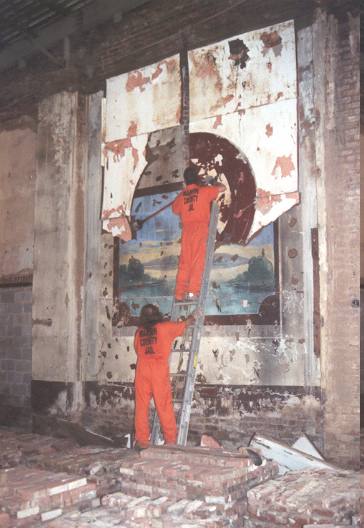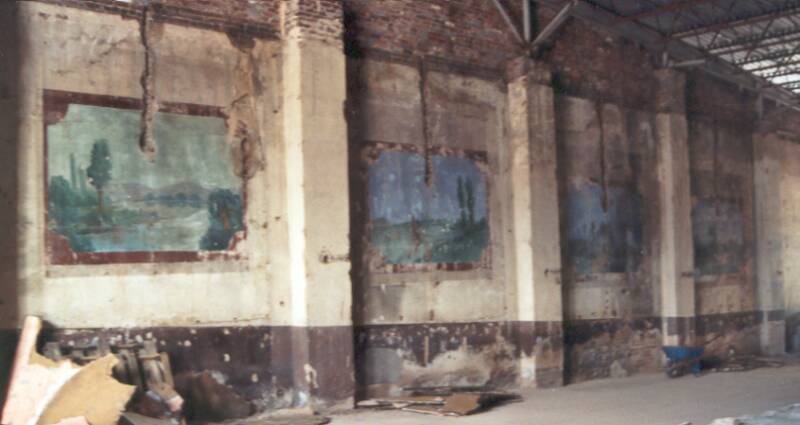 Art Works Discovered at Princess Theatre

By: Dennis Lambert

     Editor

  Last Saturday morning, February 5, 2005, unique art works in the form of several hand-painted murals were discovered adorning the side walls of the old Princess Theatre in downtown South Pittsburg, Tennessee after being hidden for more than 70 years.

  According to Carolyn Millhiser, secretary of the South Pittsburg Historic Preservation Society, Inc., the non-profit organization overseeing the historic 84-years old theater building's restoration, Marion County Jail trustees were removing the old art-deco wallboard from the sidewalls when they uncovered the unique artworks. In all, eight different murals depicting nature scenes, were uncovered, she said. "The question now is what to do with these Rembrandt's?", she continued.

    "We will address this at our next meeting scheduled for Tuesday, March 8th and see how the Society members wish to approach the idea of restoring theses art works", said Millshiser. "I feel these are special and should be preserved for the viewing of the public," she continued.

  The artworks were apparently painted by an unknown artist after the building's construction in 1921 and were part of the interior decor of the Imperial Theatre, the first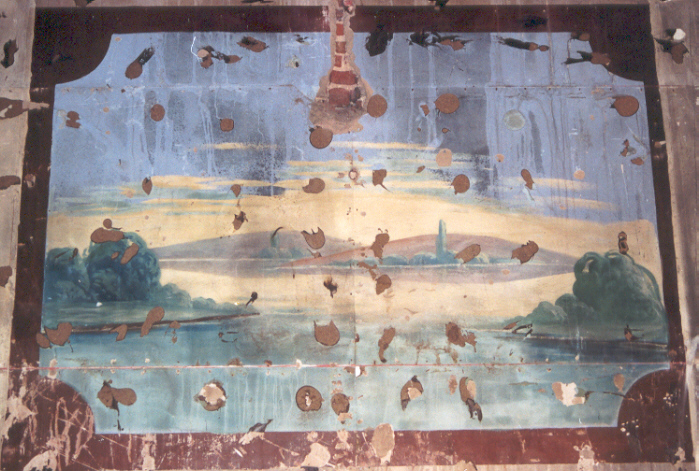 Photographs by Dennis Lambert

Princess Theatre restoration work by the local historic society in South Pittsburg last Saturday (February 5) uncovered eight unique works of art depicting nature scenes. The top picture shows the fourth mural on the south wall while the picture on the left shows the two Marion County (Tennessee) Jail trustees who uncovered the long forgotten images after removing the old art-deco wallboard from the theater walls. Pictured directly above is the north wall showing four of the murals. The other four murals are painted on the south wall.   

movie house to occupy the building. They were then covered over with circular art-deco wallboard during a 1934 revamping of the theater building by new owners. It was also during this transition that the marquee was added to the  facade of the building and          

the theater's name changed to the Princess Theatre.

  According to Millhiser, contract workers also cleared out the pit underneath where the stage will be that same day using a small backhoe. "We are now done with all the demolition work and we 

now can proceed with the rebuilding at long last."

  The South Pittsburg Historic Preservation Society, Inc. has been restoring the theater since the city acquired ownership in 1999. To see story of the theater and additional pictures click
"HERE."
Click Links Below to View Previous Issues of The Society Times!.