State of Tennessee

Historic Markers of Marion County

Marker 2B - 32

"Christmas Night Shootout

1927"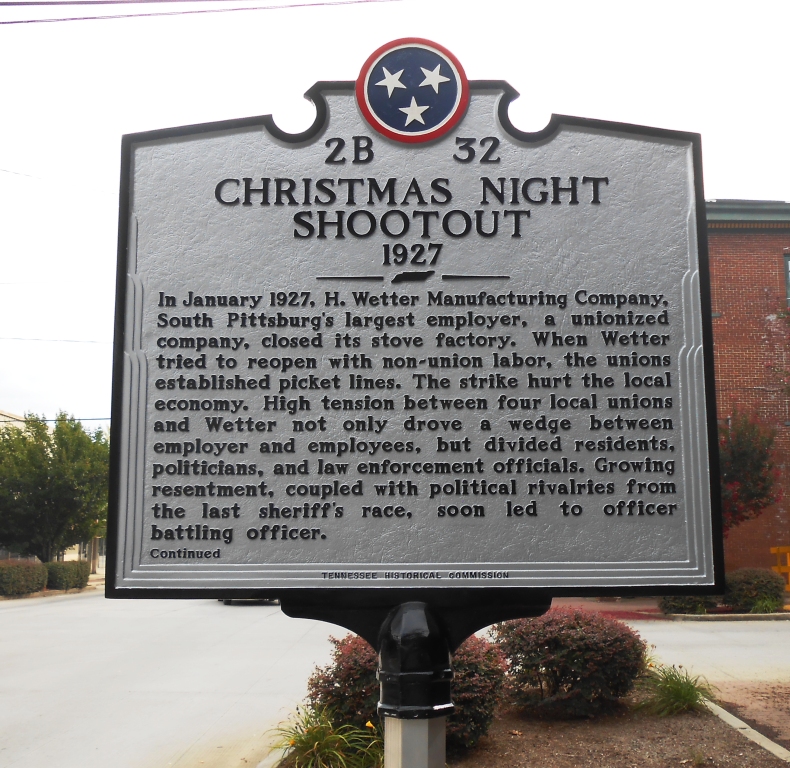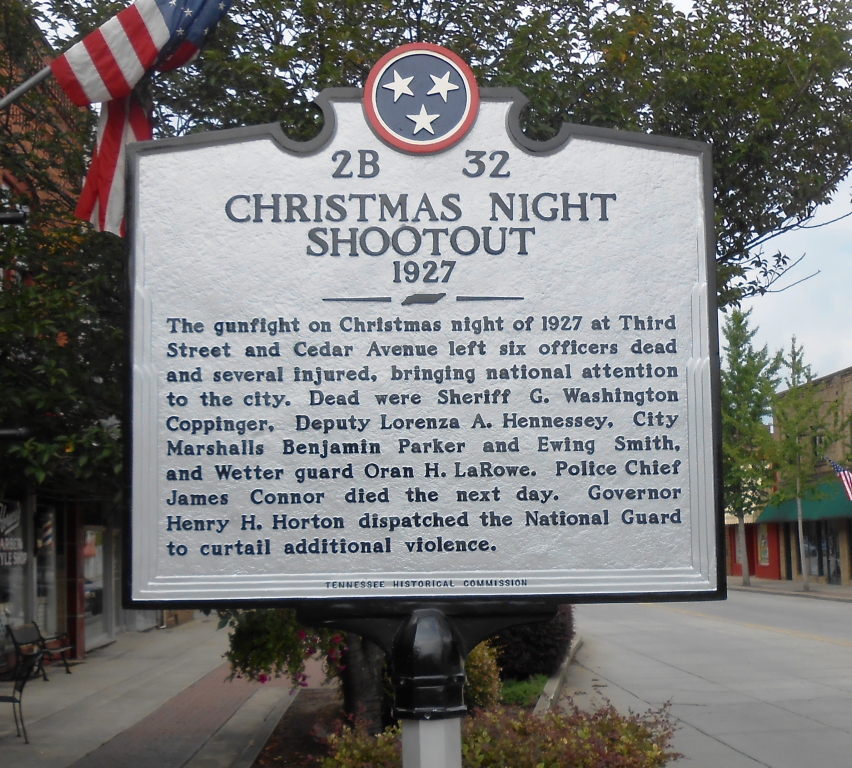 The above Tennessee Historic Commission marker, sponsored by the South Pittsburg Historic Preservation Society, Inc.,  in remembrance of the infamous Christmas Night Shootout in 1927 was officially dedicated at 2:00 P.M. CDT on Sunday, July 20, 2014 in the Senior Center on Elm Avenue. The marker was placed near the location of the shootout on Cedar Avenue where it intersects Third Street.

The South Pittsburg Historic Preservation Society received approval in late 2013 for the Tennessee Historical Commission marker for Christmas Night Shootout 1927, which resulted in part from a labor dispute at H. Wetter (Stove) Manufacturing. The Society paid the $1750 cost of the marker, which was delivered by the Tennessee Department of Transportation on June 16th.

Location: 298 Cedar Avenue,  South Pittsburg, (Marion County), Tennessee.

                                                                                                                                                                                          Photographs by Dennis Lambert