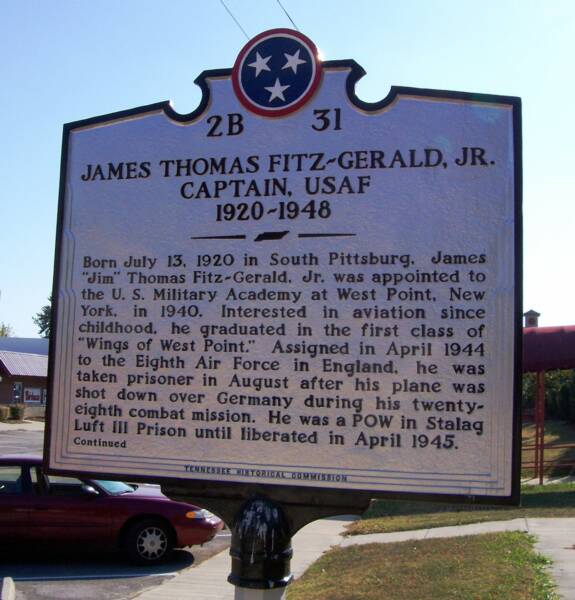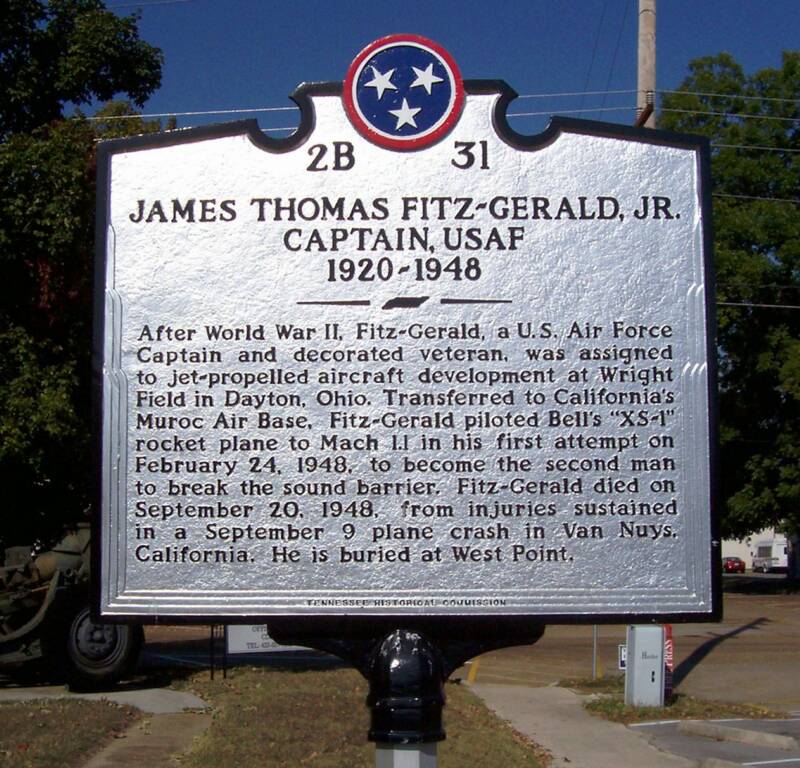 State of Tennessee

Historic Markers of Marion County

Marker 2B - 31

"James Thomas Fitz-Gerald, Jr.

Captain, USAF

1920-1948"

The South Pittsburg Historic Preservation Society received approval in February 2006 for the Tennessee Historical Commission marker for James Thomas Fitz-Gerald, Jr., a South Pittsburg native who was the second man to break the sound barrier. The Society raised the $1500 cost of the marker, which was delivered by the Tennessee Department of Transportation on July 14, just one day after Fitz-Gerald's 86th birthday. For more on his amazing story, please click on the following link: Fitz-Gerald.
Location at 300 Elm Avenue (Front of American Legion Hall), South Pittsburg, (Marion County), Tennessee.

                                                                                                                                                                                               Photographs by Dennis Lambert 

The above Tennessee historic marker in honor of the life of James Thomas Fitz-Gerald, Jr. was officially dedicated at 2:00 P.M. CST on Sunday, October 29, 2006 in front of the American Legion Hall located at the corner of Elm Avenue and Third Street.