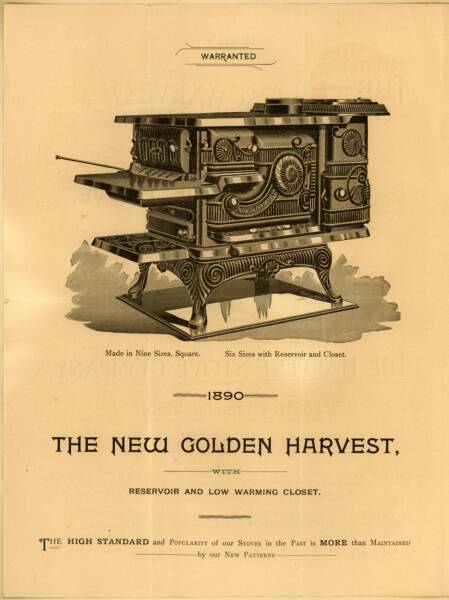 South Pittsburg History in Pictures

Miscellaneous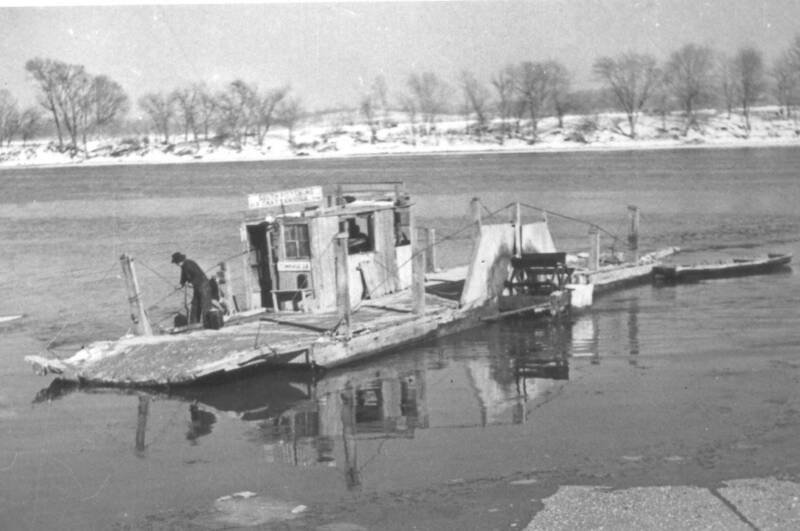 To view photographic history click links below: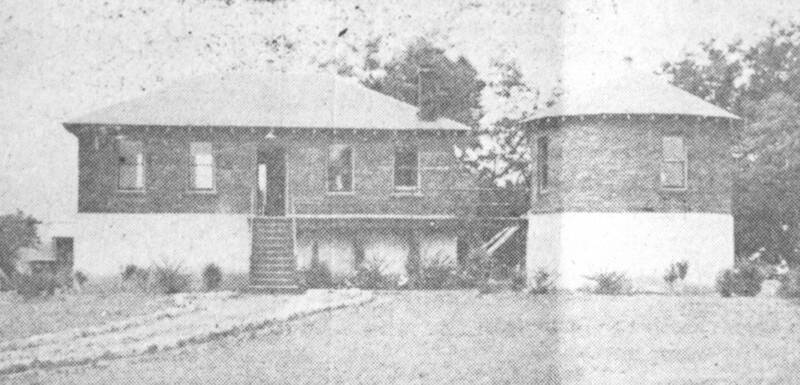 The old South Pittsburg Ferry on the Tennessee River was crude in its beginning years as is seen in the above picture dated around 1931. Note the ice on the river's edge and the snow on the bank across the river. A modern ferry was operated at this same location as late as 1982 when it was replaced by the Shelby Rhinehart Bridge.

The picture above was taken shortly after the new water treatment plant for the city of South Pittsburg, Tennessee began operation on the bank of the Tennessee River in the late 1920s. Today, replaced with a modern filtration system, most of this structure has been incorporated into a private residence, which saved an outdated structure for a new use.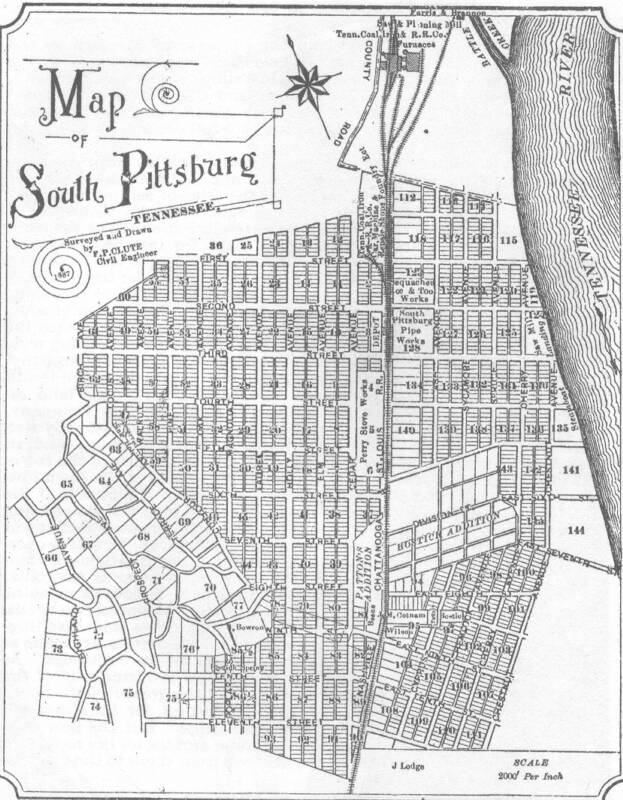 1887 Map of South Pittsburg, Tennessee by F. P. Clute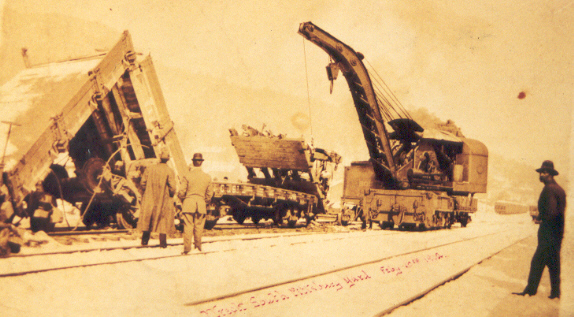 Pictured above on February 10, 1912 are workers cleaning up a train wreck in the Nashville, Chattanooga & St. Louis Railway switch yard at South Pittsburg, Tennessee. Note the snow on the ground.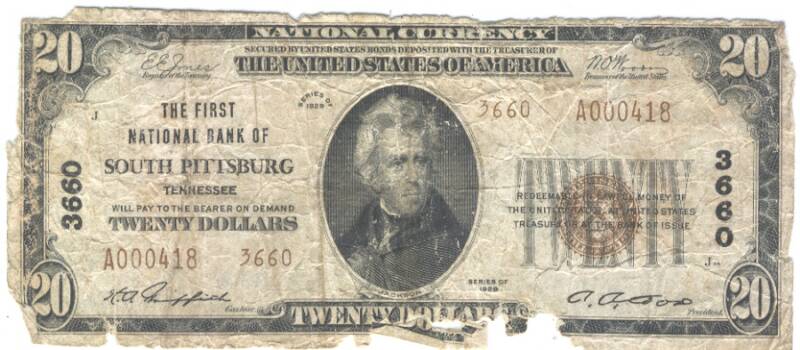 Pictured above is an old "Brown Seal $20.00 National Note" from the First National Bank of South Pittsburg, Tennessee. This note was signed at the bottom by H. A. Griffith, cashier, and A. A. Cook, who as president of the bank. This note and others like it, which have different domoninations, were issued in 1929 and are quite scarce.

                                                                                                                             Courtesy, Dennis Lambert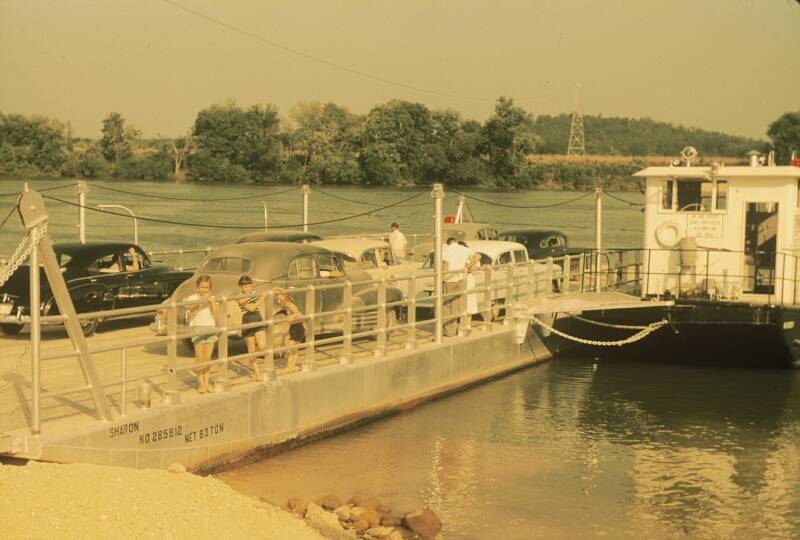 The South Pittsburg Ferry as it appeared in the 1950s when photographed by Charles Richard "Dick" Kellermann. This was the last ferry to run at South Pittsburg until it was removed in 1982 after completion of the Shelby Rhinehart Bridge. A cable ferry operated at this location prior to this ferry. The tower on the New Hope side of the river can be seen in the distance as well as the cable. Did you know that this ferry was called the "Sharon"?

                                           Courtesy, Carolyn MIllhiser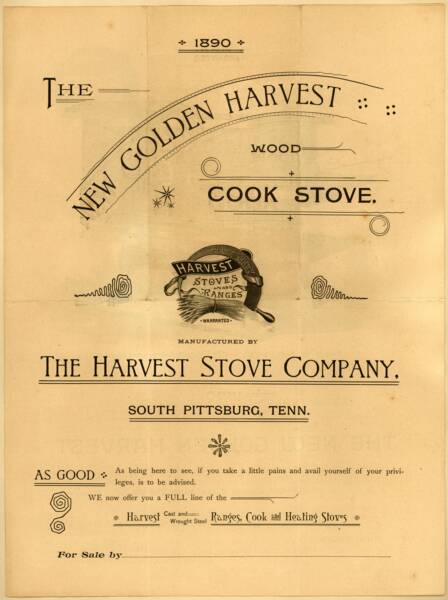 The Harvest Stove Works catalog above is dated 1890. The South Pittsburg foundry was formerly known as Perry Stove Works, but was sold after a boiler explosion at the mill in 1888 killed several men.

                                                         Courtesy, Duke University Special Collections Library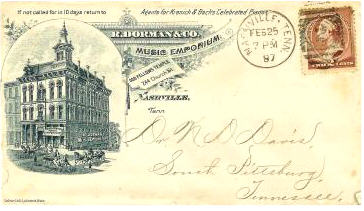 This envelope was addressed to Dr. N. D. Davis in South Pittsburg, Tennessee on February 25, 1887 from a music emporium in Nashville.